COBHAM PTT
A global satellite "push to talk" application that extends any radio network using satellite backhaul to bring together your talk groups globally. We combine trusted Cobham PTT hardware with sophisticated cutting edge technology.
HOSTED SERVICES
Wireless Innovation offers fully managed and hosted "Push To Talk" services for all Inmarsat Partners. We provide custom integration, management tools aswell as other value added services.
NETWORK INTEGRATION
We provide integration into any existing radio network, including consoles, IP Cores and various gateways. We can also assist with your radio network design implementation.
Expand or improve your current system with Wireless Innovation.
IRELESS INNOVATION PTY LTD
Is a company that provides hosted and fully managed Push to Talk (PTT) solutions to airtime providers and end users with the ability to manage global networks of any scale. With our hosted PTT solution is delivered cost effectively and securely over satellite links, Wireless innovation is a world leader in its field. We specialize in custom integration within existing networks and have sophisticated management tools to help customers manage their fleet and data usage.
Our solutions enable SCADA applications and conventional or trunked radio networks to integrate with a satellite backhaul option. Wireless Innovation provides global coverage to get any network up and running without costly infrastructure. An Australian company with offices in Sydney, Brisbane, and Darwin including workshops, Research & Development centres and network engineers, Wireless Innovation is able to handle large scale design and deployment of any project.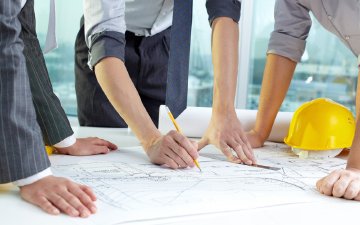 Project Management
Our highly skilled management and installers can execute your project with precision.
Research & Development
Our R&D offices are committed to seeking out the latest in technology innovation.
WHY US?
Because we deliver real solutions
Wireless innovation is a unique company specializing in backhauling radio communications via Satellite. There are few companies that can combine such a wide range of specific skills to deliver and entire network on both radio and satellite components. With vast experience across the team and proven track record for delivering cutting edge projects in both the Radio and PTT markets combined with large partners like Cobham working with us to deliver the "best of breed" solution, Wireless Innovation is the world leader.